Be notified
The Fixed Gateway is the conduit between fire protection assets and the Nimbus cloud-hosted system. The device is designed to be permanently connected to a fire alarm panel and other independent devices like fire pumps and intruder alarm systems, providing critical event notifications - 24/7.
Be operational quickly
The Fixed Gateway non-intrusively listens to host fire panels or other systems, and its small footprint and uncomplicated design make installation a breeze for fire engineers and technicians.
Be connected
The Fixed Gateway incorporates an inbuilt cellular connection and a wired Ethernet internet connection. Both can be simultaneously connected with automatic failover should one connection be unavailable.
Be connected
Nimbus Fixed Gateway
The Nimbus Fixed Gateway is the always-on and always-connected conduit between fire panels and the Nimbus Portal and Nimbus Apps. The Gateway securely links fire assets across buildings using the integrated cellular or network connection.
The Gateway is compatible with leading fire panels, including stand-alone and networked fire alarms are supported. Installation is quickly completed by fire protection professionals without disruption to the building occupants.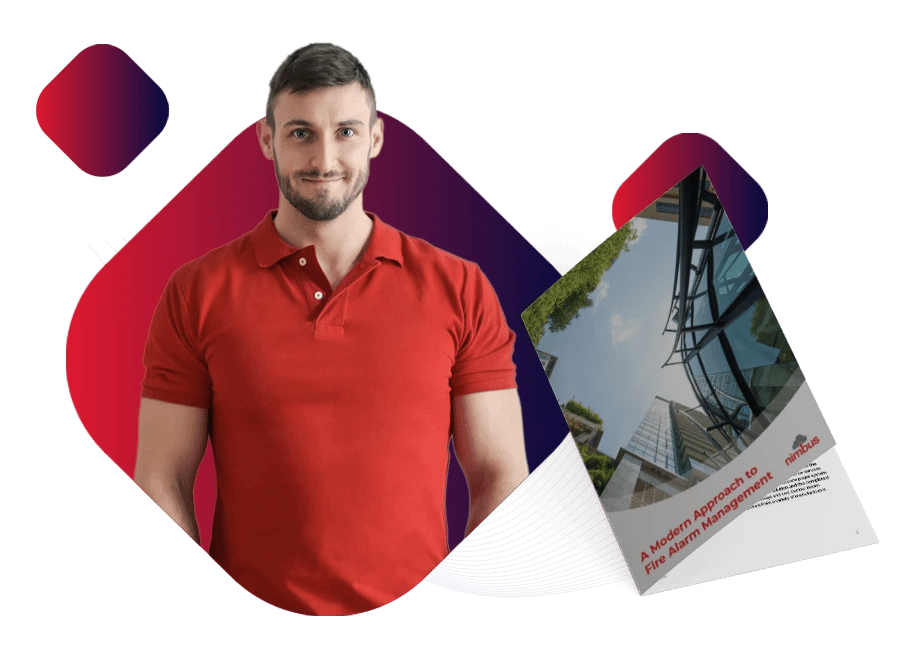 Download
Nimbus Overview Brochure
As former fire contractors, we understand the complexities of fire protection and bring this experience to the table everyday.
Download
Unparalleled visibility
The Nimbus product family
Nimbus Mobile Gateway
The portable test logger for fire alarm engineers
Nimbus Weekly Test App
Schedule fire alarm weekly tests and record test results
Nimbus Control Room Monitor
Multi-panel and property remote alarm monitoring
Supported technology and panels
Nimbus is compatible with leading fire alarm systems
Don't take our word for it
Here's what some of our clients have to say about Nimbus!

Our investment in Nimbus is reaping significant benefits across our business. Nimbus has simplified operations, automated the interaction with our engineers, saved time and considerably improved the quality of information.
TriManagement
The Nimbus solution's real-time monitoring, data exchange capabilities, and seamless integration with our existing fire systems have greatly improved our ability to respond to potential fire hazards and faults.
We're a lot more informed now our sites use Nimbus. The additional information the system provides allows us to be much more efficient in the ARC and has saved us money on Engineer call-outs.
Places for People
FAQs
If you have questions,
we have answers