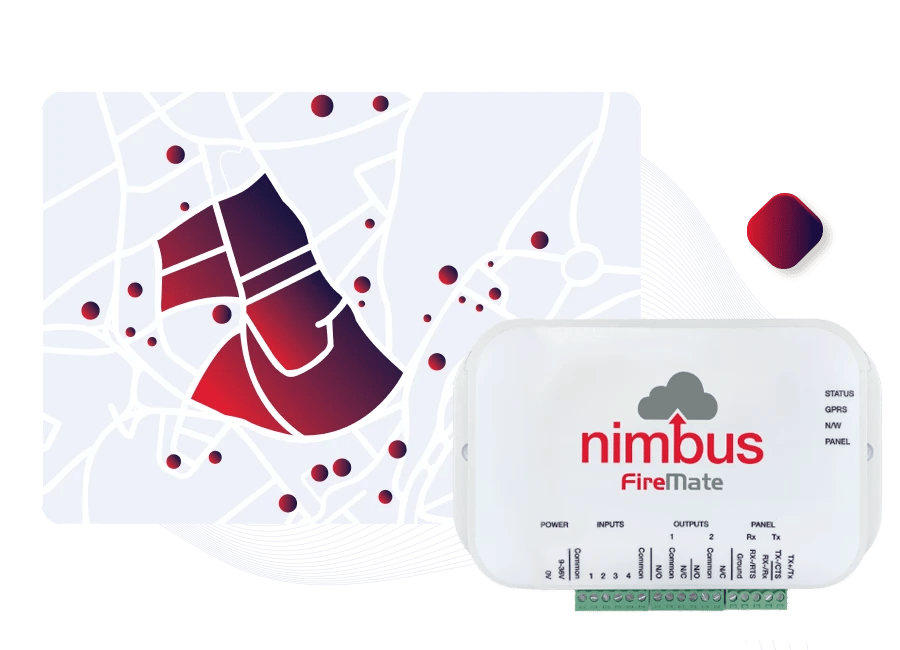 Nimbus enhances fire safety at a leading university
The university is a leading higher education and research institution in areas as diverse as healthcare, chemistry, mathematics, and sports sciences. It comprises several sites scattered across the city and the surrounding region, which vary from student residences to lecture theatres to laboratories and workshops. This complexity presents a challenge to the university's fire safety management processes, which must comply with legislation such as the Fire Safety Order 2005.
The challenge
Lack of visibility of fire protection systems
On-site inspections and tests, carried out Monday to Friday, were insufficient for a 24/7 multi-campus, academic and residential university.
The solution
Immediate notifications of fire control panel events
With 25 Nimbus Fixed Gateways installed, the University's estates team can now monitor more than 100 buildings, 24/7. Anywhere, anytime visibility.
Nimbus Fixed Gateway
25 Nimbus Fixed Gateways have been connected to fire alarm systems in the University's City Centre, Langford Campuses, and the Stoke Bishop student residential area, collectively monitoring more than 100 buildings.
Nimbus Notify App
Notifications are immediately sent 24/7 by the Nimbus Portal to the Notify App and email to update the maintenance teams about events on the system. All events are stored in an infinite log in the cloud-hosted Nimbus Portal.
Nimbus Engineer App
Fire alarm service contractors record tests using the cloud-synced Engineer App which enables the University's Estates team to review reports, quickly confirm compliance, and determine which devices are due for testing.
The benefits
The benefits of the Nimbus systems have been so positive that the University's Estates team intends to continue integrating Nimbus into its fire alarm systems as they are refurbished and recommissioned.
Be connected and be in the know with Nimbus.